While you possibly think you have a clue of how to work that little macronutrient into your regular diet, it can be a little confusing. Protein is a vital macronutrient that is necessary for good health and ideal nutrition. Proteins can help in building muscle, preventing muscle loss, and even support weight loss. Proteins help you to feel full longer, that is why you required a high amount of protein in your first meal of the day. Here we present the 6 best High Protein Breakfast Recipes for Weight Loss.
High Protein Breakfast Recipes for Weight Loss
Oatmeal Muffins
Homemade muffins prepared with eggs, fruits, oats, and protein powder make a great high protein breakfast for weight loss and it is suggested by many authorized dieticians. These protein muffins are easy to make and to add more flavors you can add any fruits like bananas, apples, blueberries, and pumpkins; in short, any fruit that is within your reach. To complement your oatmeal muffins you can add a spoonful or two of yummy nut butter to add an extra flavor to your healthy breakfast.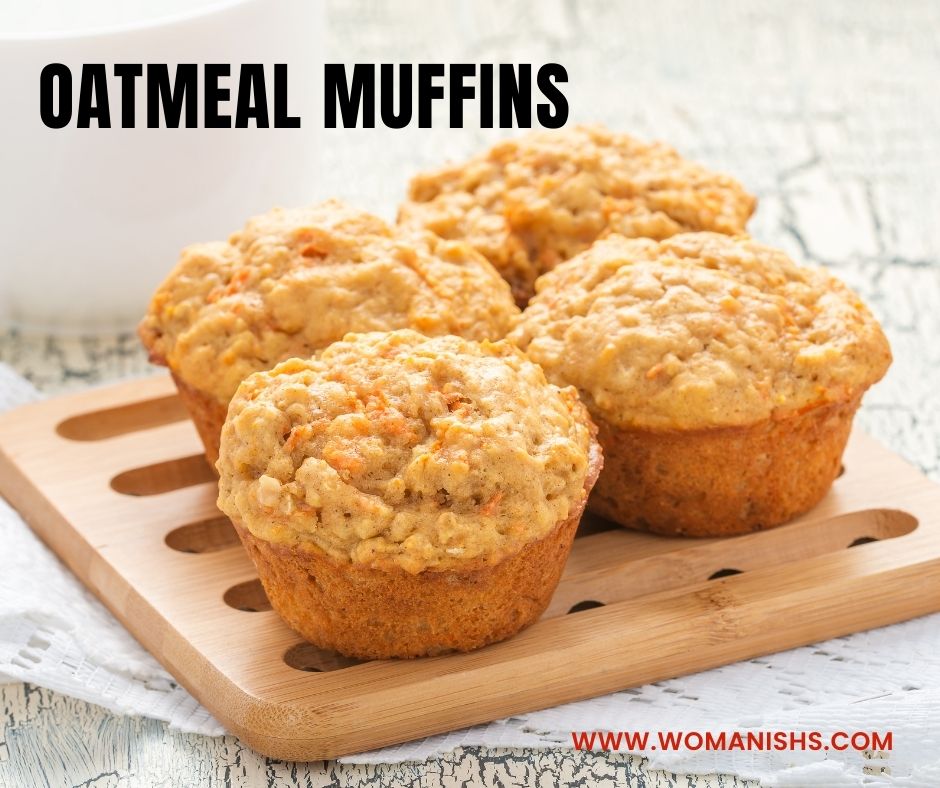 One muffin serves – 175grams of calories, 15grams of proteins, 3grams of fat, 25grams of carbohydrates, and 4grams of fiber.
Cottage Cheese Bowl
When you want to increase the intake amount of your protein, low-fat cottage cheese is a great option you can look for. Low-fat cottage cheese serves more protein than full fat, yet they both are good options for a healthy breakfast. The nutrition, taste, price, and effortless preparation make it a great choice for your breakfast rotation. To make a cottage cheese bowl, fill a bowl with one cup of cottage cheese, mix one-fourth cup of black beans, and as per your taste, you can add tomatoes, paprika, salt, and pepper.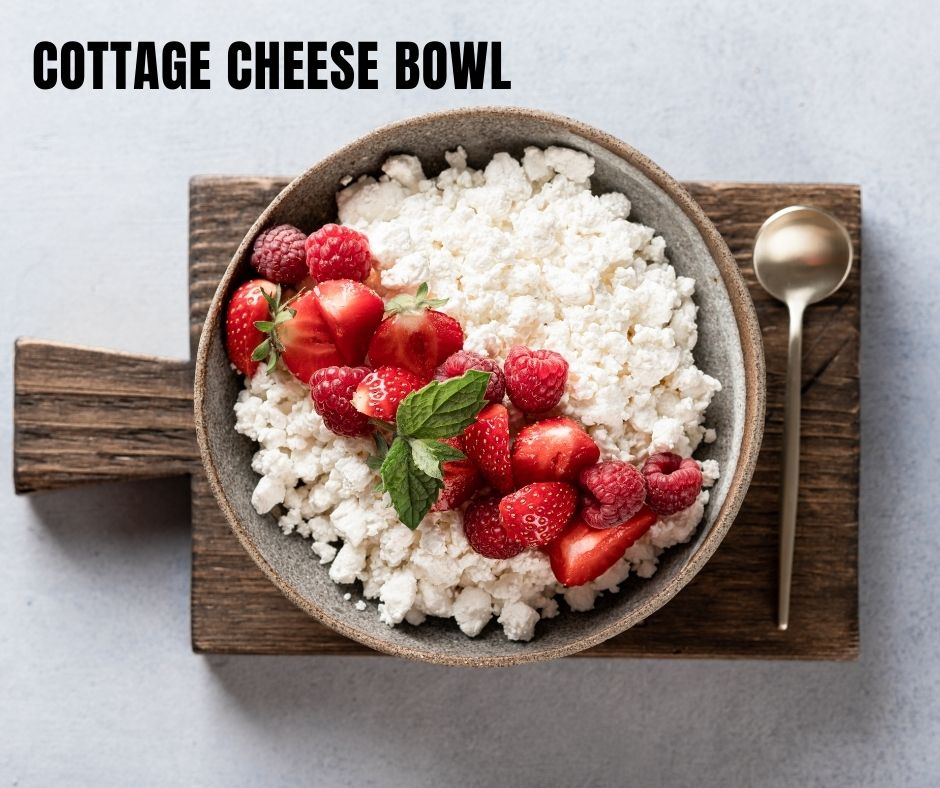 One bowl of cottage cheese serves – 240grams of calories, 28grams of protein, 5grams of fat, 20grams of carbohydrates, and 4grams of fiber.
Crunchy Scrambled Eggs
Take your regular scrambled eggs to another level by adding two tablespoons of seeds like – pumpkin seeds, sunflower seeds, and/or flax seeds. While cooking the eggs (take 2), try to add four chopped cherry tomatoes, one-fourth cup of arugula, as this will add more protein, fiber, flavor, and pleasing crunch to your regular boring dish. So crunchy scrambled eggs are not only healthy but also tasty, and they can serve as a high protein breakfast for weight loss.
One bowl of crunchy scrambled serves – 219grams of calories, 16gtams of protein, 16grams of fat, 3grams of carbohydrates, and 1gram of fiber.
Smoked Salmon Toast
We always think of fish either as lunch or as dinner, but to your surprise, it can be an excellent breakfast food too. Salmon not only contains a lot of protein, but also it has healthy omega 3 fats that can be helpful from your skin to your brain. Breakfast is supposed to be heavy, and at the same time it should be easy to prepare. so to keep that in mind, the recipe of salmon smoked toast has been prepared. To prepare the dish put three ounces of smoked salmon on one slice of whole-grain toast. For better taste, you can add extra toppings like – cottage cheese, dijon mustard, chopped parsley chives dill, lemons, and salt-pepper (as per taste). This tasty dish you must include in your high protein breakfast for a weight loss diet.
One smoked salmon toast can serve – 169grams of calories, 20grams of protein, 5grams of fat, 11grams of carbohydrates, and 2grams of fiber.
Collagen Shake
A Collagen is the most deserving one to earn love in the world of protein powders. Collagen is pure protein powders that have no flavor and get dissolved well in all shakes. To prepare collagen shake take one cup of plant milk, and blend two scoops of flavorless collagen powder. To add a little flavor you can add half a cup of berries, one tablespoon of chia seeds, and one tablespoon of nut butter. Collagen is not like any regular protein. – it can give a plump glowing skin, lessen joint pain, make strong hair, nails, and teeth, and can develop intestinal conditions and digestion.
One glass of collagen shake can serve – 384grams of calories, 32grams of protein, 18grams of fat, 22grams of carbohydrates, and 11grams of fiber.
Protein Pancakes
Who does not love pancakes? When your favorite breakfast dish comes in wrapped with proteins, nothing can be better than this. To prepare protein pancakes you need half a cup of egg whites, oatmeal, and a half cup of cottage cheese along with one teaspoon of baking soda. Blend all the ingredients until it became a smooth batter. Cook the batter in pancake-style; cook each side for around one minute to get brown. These pancakes are highly recommended as high protein breakfast for weight loss.
One pancake is equal to 320grams of calories, 35grams of protein, 5grams of fat. 32grams of carbohydrates. and 4grams of fiber.
We hope, you will find our article helpful, and you achieve your goal to lose weight by following the amazing recipes.