Tanning is one of the most common skin problems faced by almost everybody. The extreme heat of the sun can damage our skin in several ways. From childhood, we have learned that the sun is the best source of Vitamin D. Mild contact with UV rays speeds up the fusion of Vitamin D and Melanin in our body, but if you spend too much time under the sun. It can turn into many temporary and permanent skin issues like sunburn and can even cause skin cancer. We all are aware of sunscreen products, but you must know sunscreen has its effect to a certain point, and after that, you will get tan more or less depending on how much you are spending under the sun. So here we are presenting a few tan removal home remedies which can give you better skin.
10 Top Home Remedies for Tan Removal
Read Health Related Tips
Tomato
Tomato is a useful ingredient when it comes to taking care of your skin. Yes, this is true that the tomato contains Vitamin C and antioxidants that enhance the growth of collagen in the body. It helps to prevent your skin from sunburn, pollution, and as it contains lycopene it performs as a natural sunscreen. It also prevents cellular damage and kindles up the growth of new cells. Don't forget that the Tomato is one of the very effective tan removal home remedies.
How to Use
Mash a tomato, and keep aside the pulp to apply its juice on tan areas of your body.
Let it sit on your skin for 15 minutes, and then wash it off with water.
Applying tomato pulp twice a week will not only remove the tan but also will give a brighter and glowing skin.
Natural Ways to Remove Tan
Gram Flour
Gram flour is a great ingredient for skincare. This flour is mixed with some other ingredients to remove tan. It not only brighten and lighten your skin tone but also can be used as a scrubber to remove tan from arms and necks. Gram flour helps to revitalize your skin and adds glow to your skin. It soaks up impurities and clears dead skin cells.
How to Use
Take a bowl and prepare a mixture by adding three tablespoons of gram flour. and add a pinch of turmeric powder, one teaspoon of olive oil, and lemon juice. Turmeric is added to the mixture as it has healing properties that remove skin tan and lighten the skin tone.
Make a thick paste by mixing all the ingredients well and applying it to the tan areas. Keep it for 10-15 minutes, and then wash it off with lukewarm water.
Applying this face pack twice a week will give you a better result.
Home Remedies To Remove Sun Tan
Curd and Honey
Honey and Curd is very common ingredient of any household. And the Curd helps to reduce pigmentation and functions as a natural bleaching agent. Curd contains natural acids and enzymes that help to exfoliate and cool your skin. Just like curd, honey has antibacterial and anti-inflammatory properties. Honey contains antioxidants that are capable of healing sunburns.
How to Use
Make a pack by adding one tablespoon of honey and two tablespoons of curd.
Gently apply the thick paste to the tan areas of your skin. Keep it for 15 minutes and then wash it off with lukewarm water.
It is suggested to repeat this process regularly for effective results.
Aloe Vera
Aloe Vera is one of the most used ingredients in skincare products. It makes your skin tone brighter and prevents your skin from damage caused by sunlight. Being a medicinal plant, Aloe Vera contains antibacterial and anti-inflammatory properties that cool down your skin. Aloe Vera and is useful in curing tan.
How to Use
It is advisable to apply Aloe Vera gel before going to bed. You can get Aloe Vera gel from the market or you can extract the gel in your home from a freshly cut Aloe Vera leaf (if you have a plant at home).
Apply a thick layer of Aloe Vera gel on the tan areas of your skin before going to bed and wash it off the next morning.
Repeat this method daily to get good and effective results.
Highly Natural Remedies to Remove Skin Tan
Cucumber and Milk
Cucumber is helpful for skin rejuvenation and performs like a cooling agent to our skin. This is one of the best tan removal home remedies as it is rich in Vitamin C. and also which soothes our skin after sunburn. As we all know that the Cucumber also contains antioxidants that cleanse our skin and give a soothing effect. Milk is the opposite of cucumber that provides a moisturizing effect and functions as a sunscreen. Milk not only lightens the skin tone but also protects the skin from sunburn. Cucumber and milk together make a great pair for tan removal.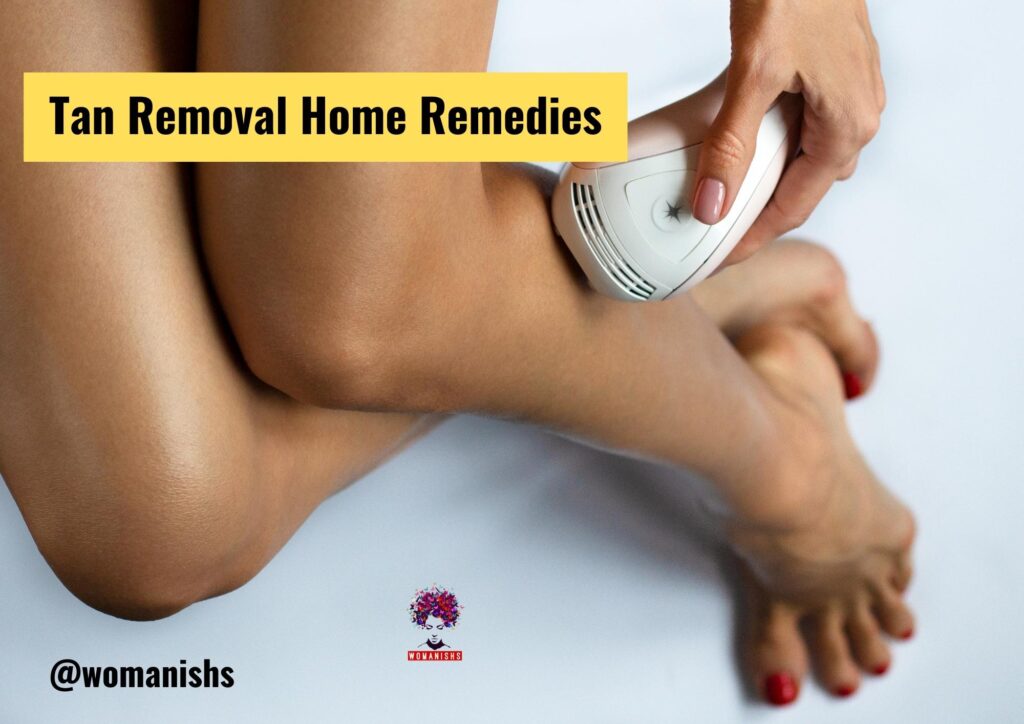 How to use
Blend cucumber to extract its juice, and then add raw milk to it.
Apply the paste on the tan areas of your skin and let it sit for 10-15 minutes, and then wash it off with regular water.
Follow this method twice a day, and you will get immediate results.
We hope the above-mentioned tan removal home remedies will be helpful to you. But that doesn't mean you will stop using sunscreen.