Women like to have long nails, nails enhance their beauty. But it is important to give the right shape to the nails, otherwise, they do not look good. Women go to the parlor to make their nails look more attractive, and get manicures done. But while getting a manicure, the most difficult task is to choose the shape of the nails. There are many different types of nails like square, an oval, almond, edge, etc., so choosing them is a bit difficult.
The right nail shape depends on the person doing your good manicure. Let us solve half the problem for you, we will tell you about some good nail shapes. The Oval and Almond shape is the most famous shape of nails, most women like to give this shape to their nails. This shape will make your nails very attractive, although both these shapes look somewhat similar in appearance. But in reality, there is a lot of difference in shape which we will talk about in this article. What is the difference between almond and oval nails?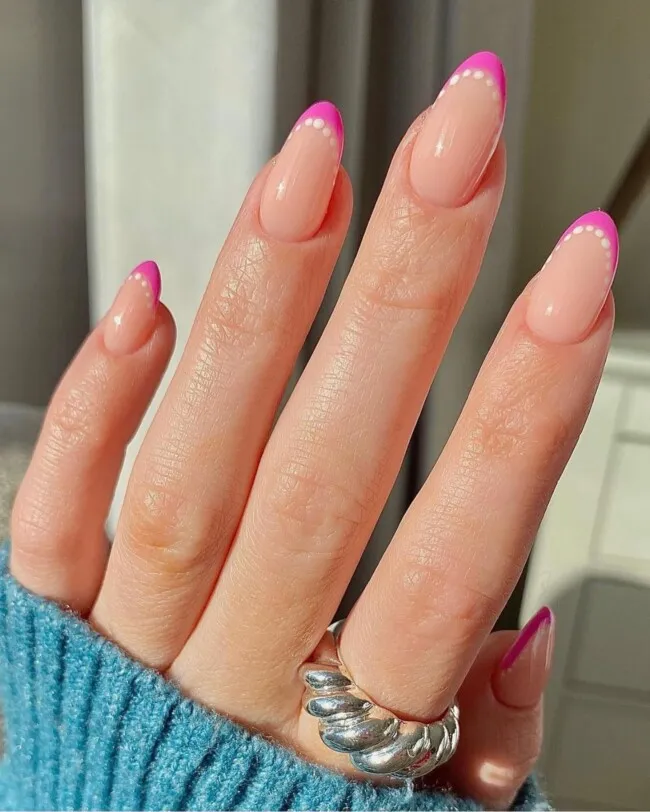 Difference between almond and oval nails?
Here are some differences between almond and oval-shaped nails.
1: Difference in Shape.
This is the first difference between almonds and oval-shaped nails. Oval-shaped nails are normal at the lower end but slightly wider at the top. Unlike Almond nails, they are slightly shorter.
Almond-shaped nails are similar to an oval, but their width is slightly less from the upper end, they are slightly pointed. Unlike this oval-shaped nail, it is long and pointed.
2: Finger
If the fingers of your hand are short then oval nails will look good on your hands, as it makes your fingers longer.
In contrast, almond-shaped nails suit all types of fingers, whether they are small or big.
3: For whom is it suitable?
Oval nails suit all types of fingers. You do not need very big nails to make this shape. You do not need long nails to make this shape, the only condition is that your nails should be bigger than your fingers.
Almonds come and suit the nails on little fingers. To give full shape to your nails, you need to have long nails.
4: Maintenance
Oval-shaped nails require less care. They are smaller so that they are less likely to break.
Almond-shaped nails require a lot of maintenance as they are very long which makes them prone to breakage.
5: Best size
If you want a nail shape that comes within the budget, then no one is better than the oval shape. This is because it takes less effort, these nails look great in everyday life.
If you want to give trendy shape to your nails then Almond shape nails are the best. It is very good for your nails, it makes your nails look very attractive. If you have long nails then you must try this shape.
6: Drawbacks
Oval nails have a weak structure, due to which there is a fear of breaking them, the edges of these nails are slightly away.
The drawback of almond-shaped nails is that their structure makes the nails weak. There is a lot of fear of breaking them.
7: Lifestyle
If you have oval-shaped nails then it will not change your lifestyle. You can do bar-type work and there will be no damage to these nails.
If you have almond-shaped nails, then it can create a little problem. As we mentioned that it is a bit long so it can break while doing some household chores.
8: Best with
All types of nail pants look good on oval-shaped nails, all types of designs look good.
Plain, shining, and classic colors look good on almond-shaped nails.
9: Difference in Looks
If you want the fingers of your hands to look thin and long, then you can choose oval nails. This nail shape enhances the beauty of your nails.
If your finger is very wide and you want it to look thinner. So you can choose this shape, it makes your fingers look thinner. This is a very nice and attractive shape.
Conclusion
The shape of the nails further enhances the nails. Choosing the right shape is a bit difficult, but you need to know which nail shape will suit your hand. But now you will be able to find your best shape. We told you in this article that you can choose the shape according to the size of your fingers. Also, we told you what is the difference between oval shape and almond shape nails and on which fingers they look good. Hope you like this information. Now you will be able to select the shape correctly.